[et_pb_section fb_built="1″ admin_label="section" _builder_version="3.22″ da_is_popup="off" da_exit_intent="off" da_has_close="on" da_alt_close="off" da_dark_close="off" da_not_modal="on" da_is_singular="off" da_with_loader="off" da_has_shadow="on" da_disable_devices="off|off|off"][et_pb_row admin_label="row" _builder_version="3.25″ background_size="initial" background_position="top_left" background_repeat="repeat"][et_pb_column type="4_4″ _builder_version="3.25″ custom_padding="|||" custom_padding__hover="|||"][et_pb_text admin_label="Text" _builder_version="3.27.4″ background_size="initial" background_position="top_left" background_repeat="repeat"]
It feels good to help another person. Whether it's volunteering at a local food bank, picking up groceries for an elderly neighbor, or giving to a charity, doing some good not only helps others, but it can help you too. That's one of the benefits of being a member of a health share program.
Christian health sharing ministries are not only designed to help families gain access to funds to help cover the cost of medical procedures and treatments, but they also provide a way for members to give back to their community. By contributing to the financial pool, members of these ministries can help their fellow neighbor when the need arises.
As Christians, we are commanded by God to help others, and a health sharing ministry presents just one way to do that. It is written in Philippians 2:4, "Let each of you look not only to his own interests, but also to the interests of others."
Emotional and Physical Benefits of Giving to Others
Giving unto others is not necessarily a sacrifice. Instead, there is good that comes to the giver as well. There's plenty of research that shows that giving to others has a profound psychological effect. Being helpful in these social settings reinforces the need to relate positively to others, which helps feed our innate psychological needs.
Not only does helping others make us feel good, but it can do good to our minds and bodies too. In fact, it's been well-documented that helping others can help reduce feelings of depression. Giving unto others gives us a sense of meaning and value that contributes to selfless behavior. Even giving money – which is difficult for many to part with – can provide the giver with a sense of happiness and overall well-being.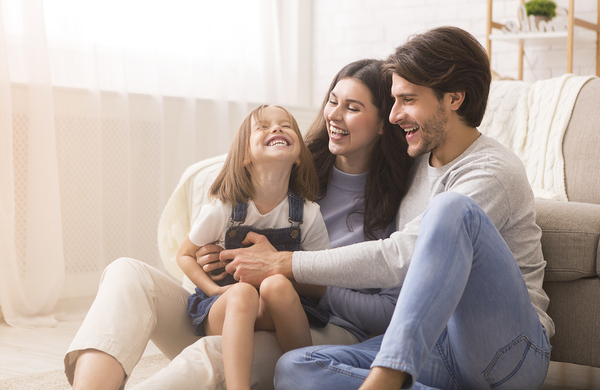 Scientists have shown a direct connection between being generous with money and happiness. MRIs done on the brains of participants show that the act of giving has a positive effect on the same region of the brain that responds to other pleasures, such as winning the lottery. Even the intention of being generous without going through with the act can have an effect on the brain and make people feel happy.
Giving to others can also help regulate our emotions and therefore improve our overall emotional health. One study showed that participants who helped others had positive emotional and cognitive outcomes, while those who were being helped were also better able to regulate their emotions. It's a win-win. The more the participants helped others, the more likely they were to experience a reduction in the severity of depressive feelings.
Health Share Ministries Offer a Way to Help Others
Being a part of a health share program is just one way that people can participate in something that gives them a chance to give to others while helping themselves at the same time. If you're looking for an affordable and flexible alternative to traditional health insurance, UHSM can help. Learn more and see if you qualify for UHSM health share programs.

[/et_pb_text][/et_pb_column][/et_pb_row][/et_pb_section]